Sleepy Bear
Bedtime Stories Generator
Enter story topic or keywords, and create personalized stories for your child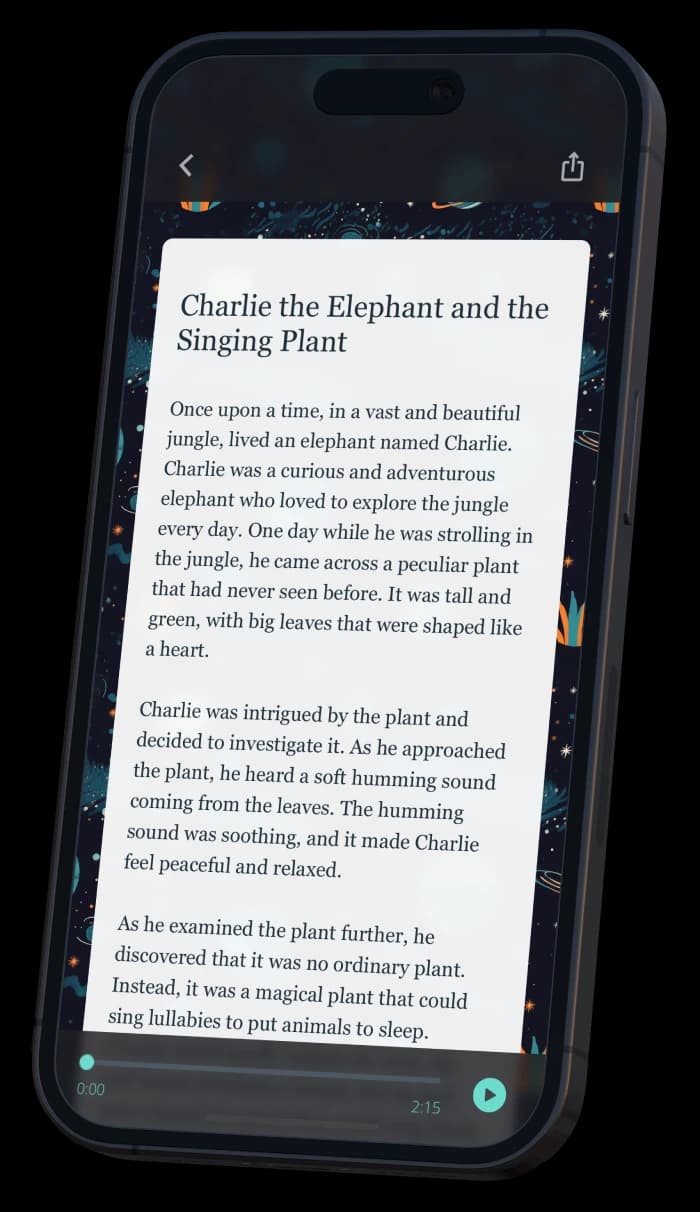 Check out our example stories
Write about anything you like
Describe what the story should be about, or use autocomplete to create the story topic. AI will create a story based on your input.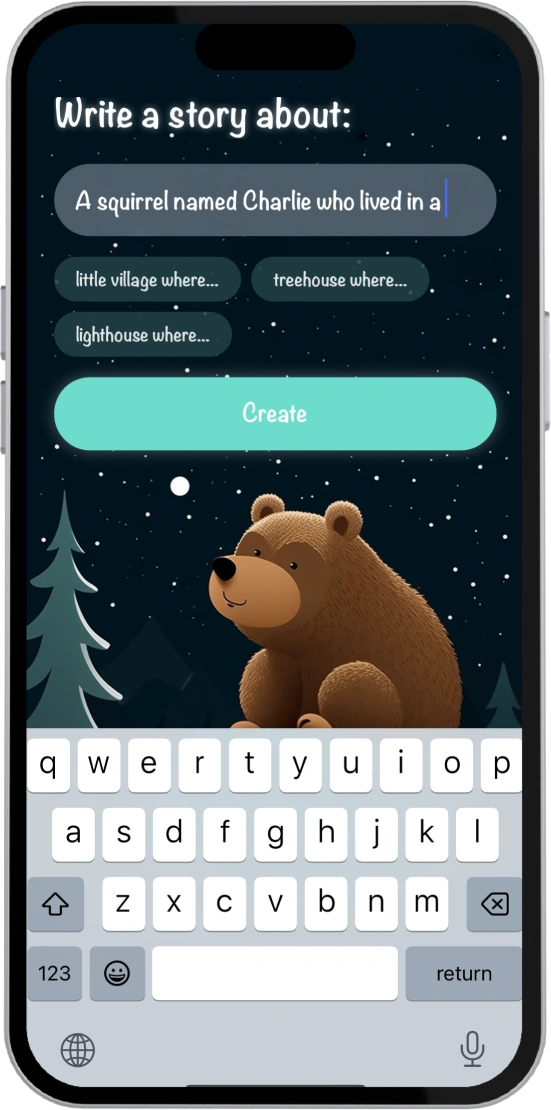 Read together or use narration
Practice reading together or read for your child. You can also tap play and listen in the background, using one of four automated voices.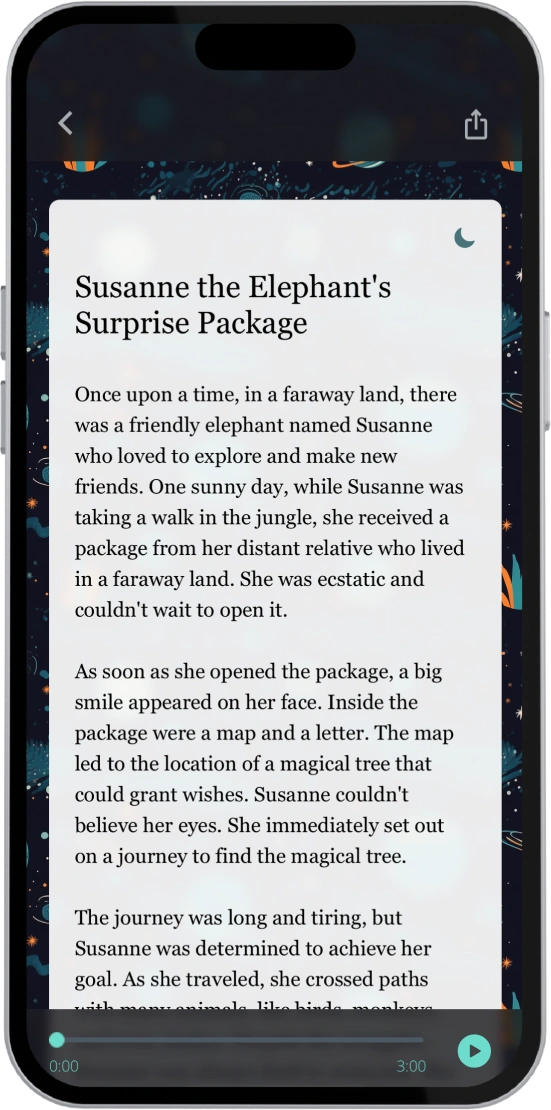 Revisit your favorites
Build a library of favorite stories that you can go back to anytime you want. Stories you create are saved in your account.